Atlanta Airport transportation
transportation at Atlanta Airport. Amtrak, Greyhound, Taxi, MARTA, Share Rides, Lyft, Uber, Shuttle, Transfers, car rental
Domestic airlines at Hartsfield-Jackson ATL: Alaska Airlines, American Airlines, Boutique Air, Frontier Airlines, JetBlue Airways, Southwest Airlines, Spirit Airlines, United Airlines, and Delta Air Lines. International airlines at Hartsfield-Jackson ATL: serving ATL include Air Canada, Air France, British Airways, KLM Royal Dutch Airlines, Korean Air, Lufthansa, Qatar Airways, Turkish Airlines, and Virgin Atlantic.
Transportation contact information
MARTA contact
Information on the route and the schedule
404-848-5000 | Email: schedinfo@itsmarta.com
MARTA Police
Non-Emergency: 404-848-4900 | Emergency: 404-848-4911
Email: martapolice@itsmarta.com.
Reduced Fare Program
Five Points Rail Station
(Forsyth Street side of the station)
30 Alabama Street
SW Atlanta, GA 30303
Shuttle contact
Atlanta Airport transportation contact.
Atlanta Airport transportation contact
ATL Airport train Phone Number
Amtrak Atlanta Airport phone: 800-872-7245
Phone number for SkyTrain Atlanta Airport 800-897-1910
Rental Car Center
Atlanta Airport transportation contact
Greyhound phone number contact
Greyhound phone number 800-231-2222 Atlanta Airport
Greyhound bus station Main: 404-84-1728
Tickets: 404-584-1705
Baggage: 404-584-1738
MARTA
Concourse T contains 17 gates, Concourse A contains 29 gates, Concourse B contains 32 gates, Concourse C contains 34 gates, Concourse D contains 40 gates, Concourse E contains 28 gates, Concourse F contains 15 gates.
Shuttle Service
Looking for a dependable transfer to or from ATL? You have numerous alternatives! From shared-ride shuttles to personal transfers, we cover all of them. You will discover a appropriate trip from ATL to downtown Atlanta, Birmingham, Augusta, Marietta, or Athens. Discover the pleasant Atlanta Airport transportation deals and make a secure reservation fast.
Private jet charter at Atlanta Airport
PRIVATE JET, GROUP CHARTER, CARGO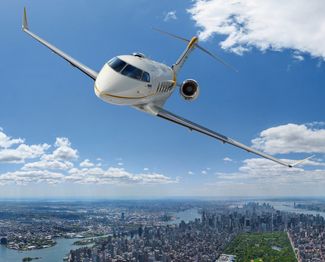 LEARJET 60
Learjet 60 This jet is pure speed without compromise.
GULFSTREAM G550
Gulfstream G550 The Gulfstream G550 private jet is very popular in the United States.
GULFSTREAM G650ER
Gulfstream G650ER The best private jet built to date in the world.
CITATION X+
Citation X+ The new Citation X+ outperforms its powerful predecessor.
CITATION XLS+
Citation XLS+ The king of private jets for its long and reliable history.
Nextant 400XTi
Nextant Aerospace is recognized as the first company in the world to introduce aircraft remanufacturing in the private jet market.
FALCON 900LX
Falcon 900LX Based on the Falcon 900.
Phenom 100EV
The Phenom 100EV is best private jet for flight up to 2 hours.
Private Jet Charter
Cab taxi service at Atlanta Airport
Atlanta Royal Cabbie 404-584-6655, SK Taxi Service 404-587-2389, Taxi Atlanta 678-203-1658, Yellow Cab of Atlanta 404-305-9075
Share Rides, like, Lyft, Uber, Shuttle service, Transfers
Amtrak Station
The Amtrak Station address is 1688 Peachtree St. NW in Atlanta, Georgia. | Greyhound buses at Atlanta Airport hours | Monday to Friday: 8:00 AM to 10:00 PM. | Saturday: 9:00 AM to 4:00 PM. | Sunday: 10:00 AM to 4:00 PM. | Please call 888-287-6359 for reservations
Regular travelers on MARTA should use Breeze Card, a long-term use card that allows you to board several services owned by MARTA, bus or train without extra fares. Regular fare is $2.75 and can be purchased at Breeze Vending Machines, MARTA RideStores, or, online. MARTA's station is in the Domestic Terminal. Passengers can transfer from the Domestic Terminal between the north and south baggage claim areas. From the International Terminal, there is a free shuttle that can take you to MARTA's station. The Atlanta Airports, Plane Train, can take you to the Domestic Terminal Baggage Claim stop.
Shuttel Service For Atlanta Airport
There are six concourses in the airport, and the Automated People Mover (APM) transports passengers between them in a safe and efficient manner. The APM transports passengers between the North and South Terminals, where they can purchase their tickets and check/retrieve their luggage, and then to one of the six concourses to board or exit an aircraft. Airport Park Ride shuttles Located just outside of the South Terminal Baggage Claim area, transport passengers to and from the airport. Upon exiting the building, you will need to walk across the pedestrian overpass to the Park Ride pick-up area. The shuttles are white in color with a red and turquoise stripe running along the middle of them. If you require further information, you can reach Parking Management at (404) 530-6725, which is available 24 hours a day, seven days a week. off-site airport parking Courtesy of a third party Transportation from the airport to an off-site airport parking facility is provided by shuttles. On the Orange Bus Isle, they pick up and drop off their passengers. The following section contains contact information for each of these businesses.
Pre-Flight Airport Parking (404) 767-8000 Pre-Flight Airport Parking
The Parking Spot 1 (404) 761-3300 is the number to call.
Park 'N Fly Atlanta (404-763-3185) is a parking facility.
Park 'N Fly Plus may be reached at (404) 761-0364.
Park 'N Go (404) 669-9300 is a parking facility in Atlanta.
Phone: (404) 669-3800 Park 'N Ticket
Phone Number: (404) 761-7711 The Parking Spot 2
PRESTIGE PARKING (404) 559-4475 POA dba Prestige Parking
Wally Park may be reached at (404) 763-9990.
MARTA

When traveling to and from the International Terminal, be sure to wear comfortable shoes. Because the Airport Station is located within the Domestic Terminal, it is considered a domestic station. Which mode of transportation should I take to get from the domestic terminal to the international terminal? There are two possibilities for you, depending on your airline. You can take advantage of a complimentary shuttle service outside Baggage Claim if your airline does not allow you to check in for your international trip from the domestic terminal. If your airline does allow you to check in for your international flight from the domestic terminal, take the "Plane Train" to Concourse F, which is the International Terminal of the airport's international terminal. What is the best way to travel from the International Terminal to MARTA? There is a free shuttle service available from the International Terminal's arrivals level to the baggage claim area of the Domestic Terminal's arrivals level. The Airport Station is located within the Domestic Terminal, between the baggage claim areas on the north and south sides. You can also take the "Plane Train" to the Domestic Terminal Baggage Claim station, which is located near the Domestic Terminal. Shuttles are located outside Baggage Claim of the Domestic Terminal.